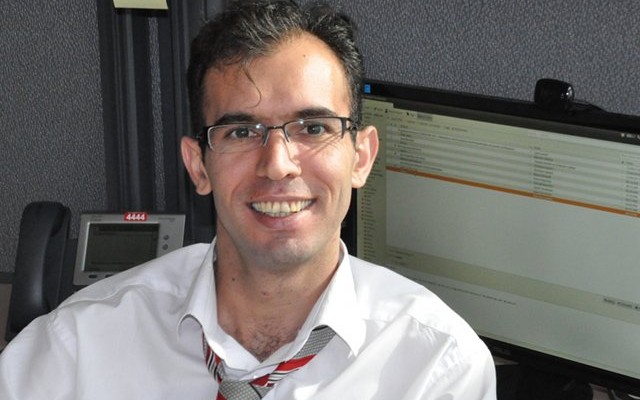 Dr. Vahid Partovi Nia
Polytechnique Montréal
Dr. Vahid Partovi Nia is Principal Machine Learning Scientist at Noah's Ark Research Lab, Huawei Technologies and Adjunct Professor, Department of Mathematics and Industrial Engineering, Polytechnique de Montreal
Vahid studied his B.Sc., M.Sc., and Ph.D. in statistics.  He is interested in developing methodology and software for analyzing complex and massive data with applications in biology and technology.
Publications
S. Hu, Z. Chen, V. Partovi Nia, L. Chan, Y. Geng, 2018. Causal Inference and Mechanism Clustering of A Mixture of Additive Noise Models. 32nd Conference on Neural Information Processing Systems NeurIPS 2018, Montreal, Canada.
V. Partovi Nia, M. Belbahri, 2018. Binary Quantizer. Journal of Computational Vision and Imaging Systems, 4(1), 3. CVIS2018 Conference, Waterloo, Canada.
M. Mirshahi, V. Partovi Nia, L.  Adjengue, 2016. Statistical Measurement Validation with Application to Electronic Nose Technology. In proceedings of the 5th International Conference on Pattern Recognition Applications and Methods.  ISBN 978-989-758-173-1, pages 407-414. DOI: 10.5220/0005628204070414
F. Farhadi, V. Partovi Nia, A. Lodi, 2019. Activation Adaptation in Neural Networks. DS4DM-2019-001
M. Davtalab-Olyaie, M. Asgharian, V. Partovi Nia, 2017. Stochastic Ordering in Data Envelopment Analysis. DS4DM-2017-002
M. Mirshahi, V. Partovi Nia, L. Adjengue, 2016. An Online Data Validation Algorithm for Electronic Nose. DS4DM-2016-002